About Blue Earth
Blue Earth Metal Coating L.L.C would like to introduce ourselves as the Powder Coating Unit established in the year April 2017. The company is located in Ajman with a custom built new plant dedicated to Powder Coating business.
We pride ourselves on working closely with customers/clients to meet individual needs, requirements and timescales. Our Powder Coating Unit has the capacity to produce powder coating materials of 10 tons/day. Our current employees have extensive experience in the field of Powder Coating in Middle East & India.
Our Powder Coating Unit consists of one of the biggest Batch Oven in UAE in which the materials fitting the dimension upto 8m in length, 3m in width and 3m in height can be excellently powder coated in our plant premises. Our on-site powder coating facility offers finishing in a variety of RAL colours which is equipped with precision instruments especially designed to control the quality of metals and to ensure the customer/client specifications.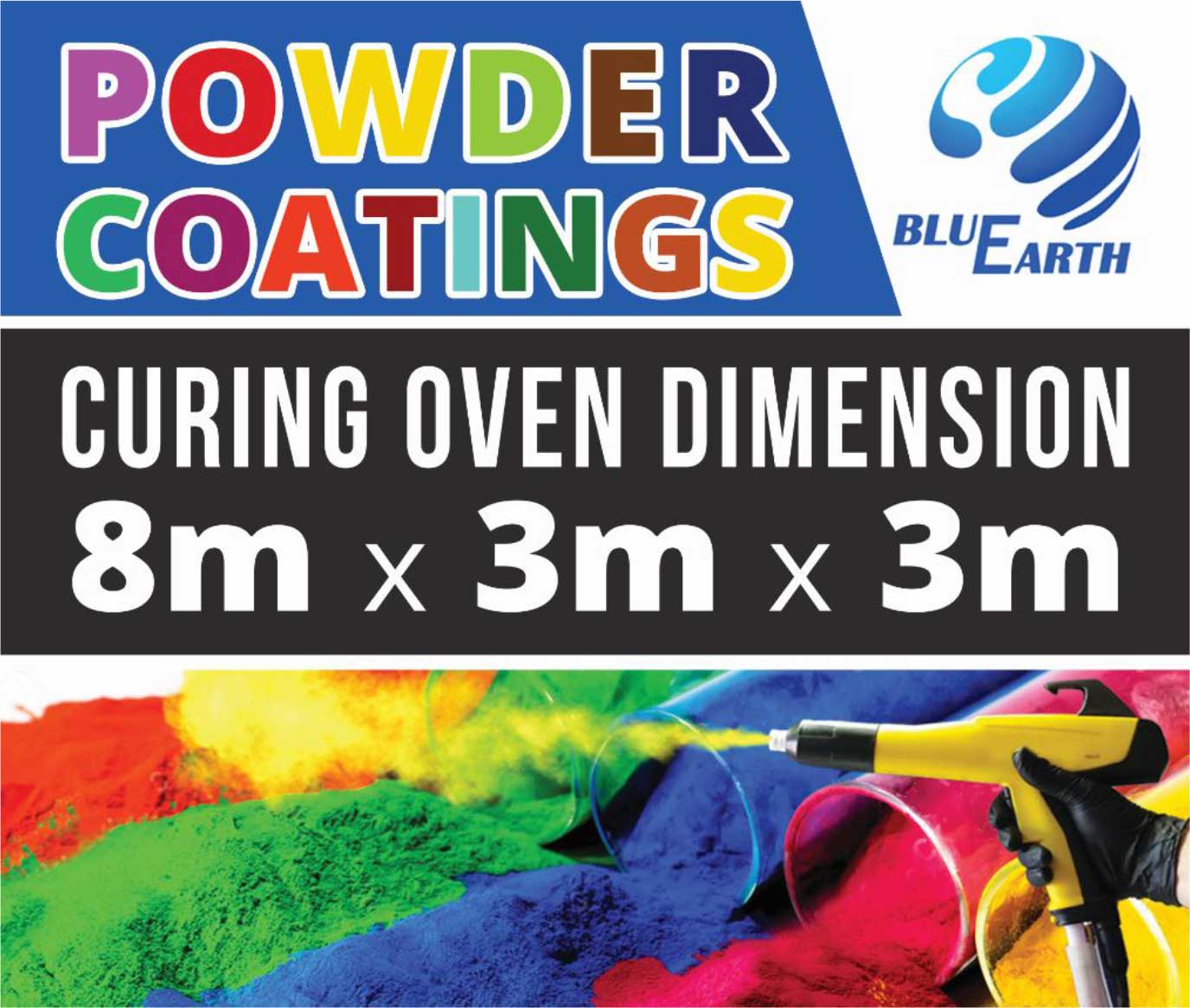 We undertake powder coating works for commercial, industrial and domestic. We carry out electrostatic powder coating in Mild Steel (MS), Galvanised Iron (GI) Stainless Steel (SS) and Aluminium which includes Epoxy, Polyester and Super Durable Finish (SBF) Powder Coating for Architectural Steel, Electrical & Fire Panel Boards, Sheet Metal Works, Fencing & Wall Railings, Steel Furniture & Storage Cabinets, Canopy, Mesh & Gates, Sign Board & Display Systems, Light & Parking Poles etc. All projects are individually prices to client requirements.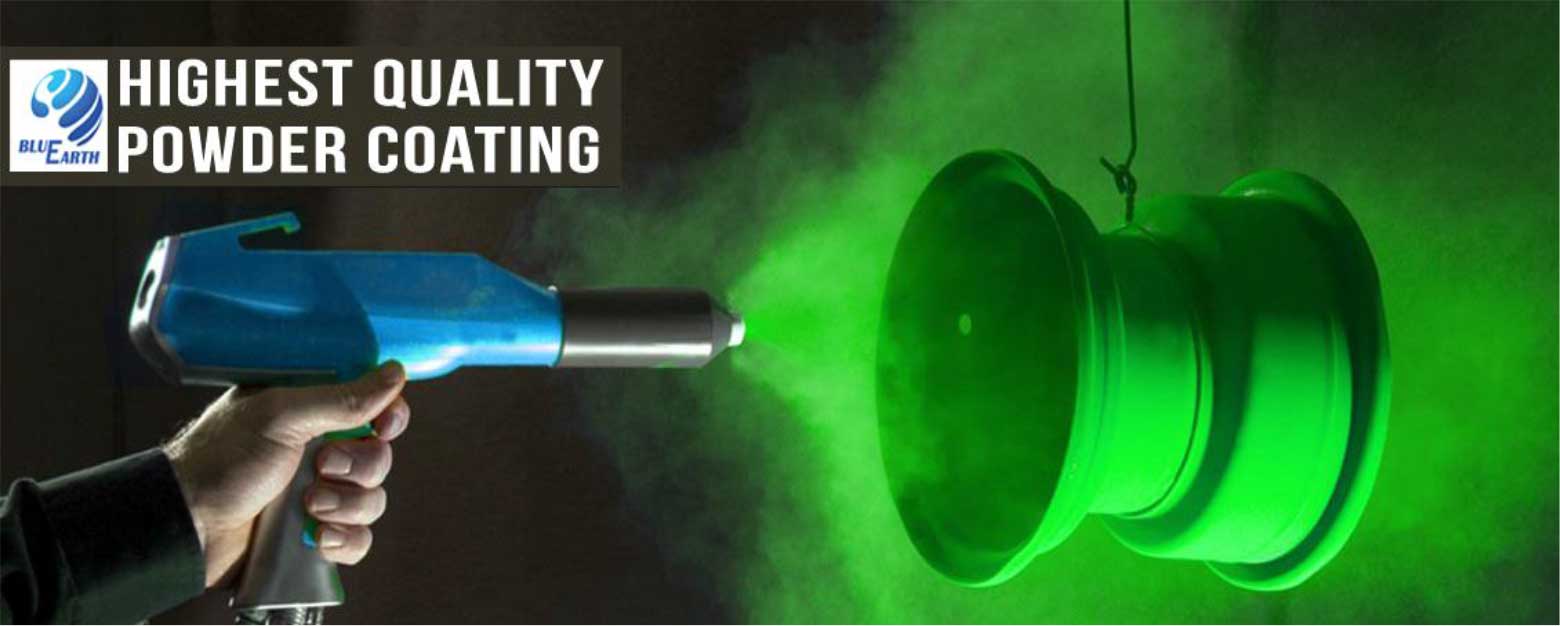 Blue Earth Metal Coating offers a vast range of colours in matt, gloss, textures and metallic finishes in high quality standards and transparent effects rendering to International Powder Coating Standards. We also select the best and proper Manufacturers and Suppliers like Jotun, National Paints, Alwan and Akzonobel for the powder coating requirements.
To ensure your valuable items leave us as safe and secure as possible and to prevent damage in transit, we will pack items using a range of packing materials. We guaranteed all our powder coated items for 10 years against coating peeling off, under normal conditions.
We guaranteed all our powder coated items for 10 years against coating peeling off, under normal conditions.
We duly welcome your enquiries for our Powder Coating Services and also assure you of prompt and professional attention to all our customer needs. There is such a vast range of colours and textures available. We have colour charts on site and many sample panels to assist you in your colour choice.
We approach each job with the attitude of being an extension of your progress. The tasks that are assigned to us get completed accurately and in a timely manner. We are your speciality Powder Coating Company, and we work hard for you.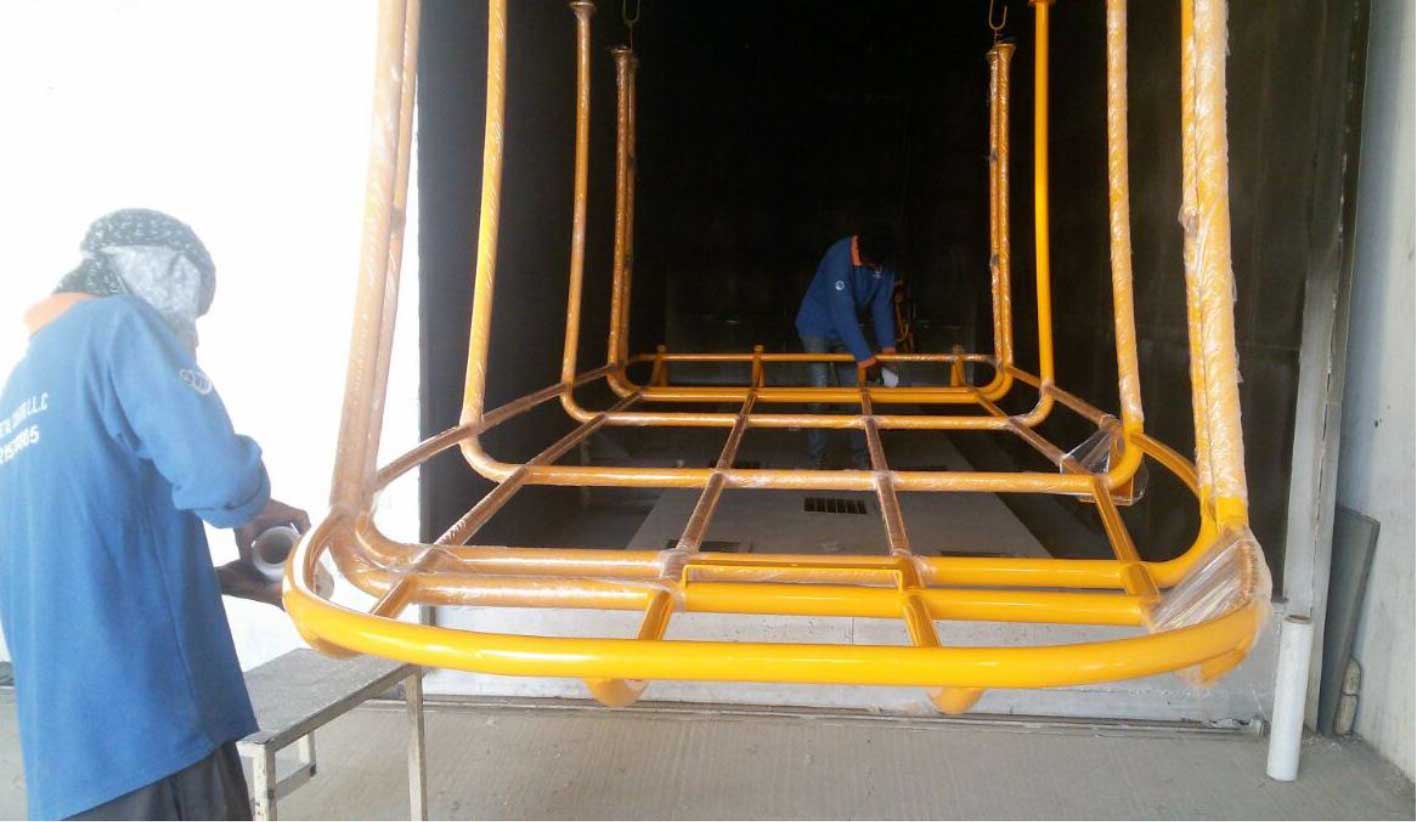 Customer satisfaction is the primary motto, as we look forward for your valuable orders. Please let us know how Blue Earth Metal Coating L.L.C can assist you with this service.
For any further info / clarifications that you may require, please do not hesitate to contact us.